September 29th, 2008 Categories: Chester County, Delaware County, Fun Things To Do
Fun Fall and Halloween Things To Do October 2008
October, in Pennsylvania and along the Main Line and Chester County Pa starts with a few tinges of color in the leaves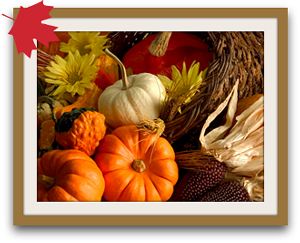 and finishes in a blaze of glory just about Halloween time. Fall In The Main Line and Chester County area offers some great choices to enjoy the beauty of the changing of the Seasons including, festivals, historic tours and  family fun events picking your own pumpkins, Fall hayrides, parades and Corn Mazes:
Fun Fall Things To Do in The Main Line and Chester County Pa Areas ~
Sixty-eighth Chester County Day Fall House Tour benefits Chester County Hospital sponsored by Chester County Historical Society – 10am – 5pm October 4, 2008
Giant Pumpkin Carving Demonstration at Longwood Gardens in Delaware County – October 11th – 12th. Expert pumpkin carvers create "gourd-geous" works of art from giant pumpkins. Would you like your pumpkin to be judged the biggest in the Nation? Sign up for the big "weigh off" beginning at 12Noon and compete with other pumpkin growers from the Mid-Atlantic region. They'll even have a forklift to assist you. Some pumpkins may weigh more than 1,000 lbs.  For more information call 610-388-1000.
Farmers Daughter Farm Market "Fall Fest" in Spring City October 11, 2008 10am -6pm offering hayrides and make a scarecrow The Annual Halloween Parade in West Chester takes place 10/23/2008 – 7pm in downtown West Chester. Halloween fun with floats and marching bands. Trick or treaters line the streets for the popular annual event.
Malvern Annual Community Halloween Parade –   October 26, 2008 Milky Way Farm in Chester Springs is a working dairy farm – pick your own pumpkins, hay rides on weekends, great homemade ice cream.
The Kimberton Waldorf School is hosting "The Little Prince" by Antoine De Saint-Exupery, Sunday October 26th at 3pm at the school's theater, 410 West Seven Stars Road in Kimberton.  A second performance is offered Monday October 27th at 7:30pm in Rose Hall, Kimberton Hills. There's a $10 minimum donation. Event is sponsored by the Anthroposophical Society to support Kimberton Waldorf. Laurie Portocarrero and Matthew Dexter will perform the charming tale of the the adventures of the Little Prince. For more information call Mary Hirsch 610-933-3635 ex106
Marlborough Valey Corn Maze in Kennett Square – Delaware County
Hurricane Hill Farm Corn Maze in West Brandywine – Chester County
Fall In Pa is the place to go to plan your Fall travel to Pennsylvania.The natural beauty of  the Fall Season unfolds before you. There's even a Fall Webcam for some armchair travel fun and a Fall Foliage calendar.
The Halloween Adventure Stores in Berwyn and West Chester and the Spirit of Halloween in the Exton Mall are popular for ready made Halloween Costumes and Halloween accessories.
Make your own Halloween Costumes and Halloween Party Crafts – Kaboose offers some great Halloween Costume and Halloween Craft ideas for your special little ghosts and goblins.
Want to share some Fall or Halloween favorite haunts? Contact or call 610-889-5509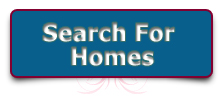 Back To Top