November 18th, 2008 Categories: First Time Home Buyers, Home Buyers
First Time Home Buyers Succeed With Planning and Preparation
Our First Time Home Buyers Series will begin at the beginning with advice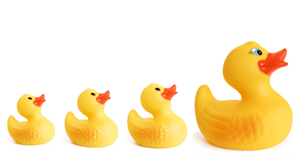 to help you get your real estate ducks in a row.
A Real Estate "Buyers" Market
Anytime that you have more than 6 months of inventory backing up, you have a Buyers Market. And some would say, "it's about time!"
Happily for Buyers, gone are the "escalation" clauses for the Agreement of Sale price and the anxiety producing multiple offers-"pick me, pick me" (although I've heard of a few on some "hot" properties).
Sellers Love, Love, Love First Time Buyers!
Why? Because First Time Home Buyers don't have a house to sell, which eliminates a major contingency.
A Buyer's Market favors the Buyer, moderates prices and motivates everyone to negotiate. However, this Buyers Market is tempered by the current financial situation. Today, Buyers and Sellers needs are more balanced. Which is another way of saying, you need each other.
Expect that I can help you can get a "good deal" but in our marketplace, you'll need move to Florida if you're looking for a "steal".
The Window of Opportunity For First Time Buyers
This is the window of opportunity for First Time Buyers. The time to get your ducks in a row and take advantage of your Buyers Market while it lasts, because we all know, it won't.
The longer it takes for the market to fully turn around, the more pent up demand there will be.  By the time you hear about it on that morning news show, it's over. Pent up demand, when it's let loose, does not favor Buyers much less First Time Buyers.
Finding a new home, searching for a new home, where to look, how much house can I afford, what should I offer, and how to tell the difference between wants, needs and wishes, taxes, insurance, town homes vs single homes, are just a few First Time Buyer Topics we'll talk about.
And, we'll help you get your First Time Buyer Ducks In A Row!
You Want Your Realtor, Lender, Title Company and Insurance Company To Be There For You
I once had a Buyer who ask me in a half joking way, "will you be there"?  That's because I was always saying, "and I'll be there with you". Wherever you are in the home buying process, that's where I'll be too.  Every step of the way. From our first Buyer Consult Meeting (you might decide to wait, and that's ok) right up to your Settlement Day and beyond. We'll sift through the jargon,  the mountain of paper work and help you get answers to your concerns and questions.
And, we'll suggest some concerns and questions, from our experience, that you might not have even have thought about. It's all about getting good information, your choices, planning and preparation.
Y'all come back now!
Contact or Call Judy 610-889-5509 with all of your real estate questions or concerns or to suggest a topic for our First Time Buyer Series.
Related Articles of Interest: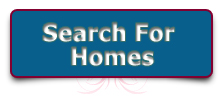 Back To Top