December 3rd, 2008 Categories: Chester County, First Time Home Buyers, Market Trends
Tredyffrin, Chester County Pennsylvania Real Estate Market Report
We're puzzled in Tredyffrin Township Chester County.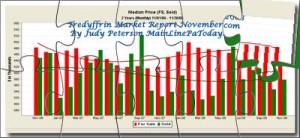 From what I hear at my Open Houses, you're puzzled about our real estate market and how it compares to other real estate markets in the news and around the country.
Tredyffrin Township, like much of the Philadelphia Suburban Real Estate Market, just doesn't quite fit the popular real estate market mold that's frequently commented on in the news these days. Fortunately for us, we haven't experienced the carnage of other real estate markets.
Confidence Crises or Reality Crises?
So, we're Waiting and Waiting  – Who knows what we're waiting for?
Maybe we're waiting for the stroke of a pen in January. Some people say that they're waiting for the "bottom of the market".
Buyers who wait to hear that we have hit the bottom will then be buying in a "rising market".  Now, I'm puzzled because that means lost opportunities, especially for First Time Home Buyers.
As I look at these numbers, I'm beginning to think that we could realize six months from now that this WAS it. This WAS the bottom.
Take a closer look, Median Sold Prices down 16% in Tredyffrin Township compared to November 2006, but For Sale Prices down 3%.
Could this be a puzzle piece falling into place or the sound of opportunity knocking? It looks to me as though Sellers may be proceeding along the lines of "make me an offer". "My price is already down a median 3%, BUT I'll sprint to the finish line with you if you give me the chance".
Tredyffrin Township Median Sold Prices November 2008 vs November 2006
Median For Sale Price Nov 2006 $482,500, Nov 2008 $469,450 down 3%
Median Sold Price Nov 2006 $449,000, Nov 2008 $378,750 down 16%
Tredyffrin Township Months Supply of Inventory and DOM:
MSI November 2006 6.9 Months; MSI November 2008 9.5 Months up 37% from November 2006
Day On Market (DOM) for Tredyffrin Township was 52 days on the market in November 2006 and is 55 Days on the market in November 2008 up 7%. The number of Days on the market has been dropping since September 2008.
Under Contract Homes in November 2006 – 30 homes, November 2008 18 homes; down 40%
New Listings November 2006 36; November 2008 25 new listings, down 31%
Residual Inventory November 2006,176 homes on the market; November 2008 149 homes on the market in Tredyffrin, down 15%
Dropping Inventory numbers, dropping median sold prices, not unreasonable days on the market. By the way, Interest Rates are down for Conforming Loans and Jumbo Rates are reasonable. Not that anything is typical in this market, but Interest rates usually go up in the Spring. I'm just sayin… Stay tuned!

What do you think? Have some thoughts about our real estate market in Tredyffrin? Add them to the comments or give me a call 610-889-5509 if you see opportunity knocking or send me an email. I'm always ready to help with your questions.
Related Articles of Interest: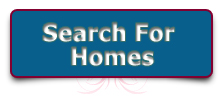 Back To Top