November 21st, 2008 Categories: First Time Home Buyers, Home Buyers
Where Should A First Time Home Buyer Begin?
A First Time Home Buyer Who Dares To Be Different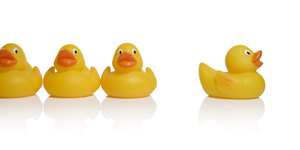 A good place to begin is at the beginning.
Did you know that most first time home buyers do not begin at the beginning? They usually start in the middle by looking for a home, falling in love, then scrambling to make it work, sometimes with unnecessary disappointment or heart break. We can always find another wonderful home for you. Dare to be different and begin at the beginning by asking yourself some tough questions about your lifestyle, your finances and your motivation to be a home owner.
Should Everyone Be a Home Owner?
Should everyone be a home owner? Or, are there times when it might be best to stay on the Home Buying sidelines and rent? It's a good beginning question to ask.
Long' bout now my fellow Realors® and Brokers are cringing. Many believe that everyone should be a home owner. But the truth is, there are times when it might be best to rent for awhile.
If you fall into one of these categories, buying a home is probably not for you right now:
job relocation–you'll be here a year or two, max
you have no savings
you have really, really bad credit
Why? What To Do?
If you are only going to be in a property for less than two years, It makes better financial sense to not buy a home, or you might sell at a loss. It takes about 5 years of home ownership for market growth to increase property values, disregarding the real estate markets of 2004–2006. That's the rule of thumb.
Hate the idea of renting?  Buy a small town home. Keep it as an investment property for the rental income.  First, make sure you qualify financially for owning two properties. Or it could be risky at the exit side. Plan for some vacancy months.  Buy an investment property that's good for rental but has sound resale value.
No savings? Your first job is to increase savings. The current FHA Guideline is 5% down money. Save wherever possible. Live with friends or parents for a year, sell a car, use public transportation, etc.
Shaky credit history can be repaired. Or maybe compensated for with more stringent lender conditions and higher rates.
Are You A "Motivated, Qualified Buyer"?
Improve your negotiating power. Be sought after by every Seller and Listing Agent when you're a "motivated and well qualified" first time home buyer.
You're a motivated home buyer if you have the desire to be a home owner. You're a well qualified buyer if you have the financial means to buy and maintain a property..
So then, you're either continuing to rent, you're motivated and well qualified enough, or you have us working to get you qualified. Which one are you?
No need to guess! Contact or Call me 610–889–5509. I can help. Need a plan to improve your buying profile?  Curious about what you could afford to buy right now? No charge, no obligation, just good information and a plan to help you keep moving forward.
Coming soon–7 Beginning Tips For First Time Home Buyers
Stay tuned!

Related Articles of Interest: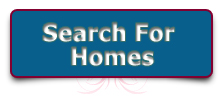 Back To Top