April 7th, 2009 categories: Chester County, Financial, First Time Home Buyers, Home Buyers
Home Ownership Dreams Fail To Pricing Fantasy

I spend my days and sometimes nights helping home buyers and home sellers with the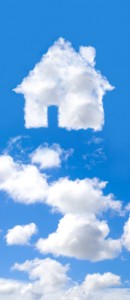 purchase and sale of real estate.  Even though we try to make it as easy and fun as possible, it's work for everyone, the Buyers, their Buyer Agents, Sellers and the Listing Agent. I often remind my Seller clients that every offer to purchase is a compliment paid to the home Seller by the Buyers. Of all the homes on the market, the buyer chose yours!
Are Sellers Unrealistic Prices Making It Harder For Buyers to Buy?
Yes, in my experience and the experience of my Buyers, unrealistic prices are making it harder for buyers to buy.
Today's Better Educated Home Buyers
The Consumers Guide To The Agreement of Sale that I provide free as a service to all of my Buyer Agent Clients, is a 35 page guide that gives a thorough review of each of the Agreement of Sale Clauses and choices about Home Inspection, Financing, inclusions, exclusions and the Sellers Disclosure Form that's part of structuring an offer to purchase, or there should be. Read the rest of this entry »
Spoken by Judy Peterson | Discussion: Comments Off on Chester County Main Line Home Buyers, Sellers Disconnect Financing The Fantasy
---
March 20th, 2009 categories: Chester County, Delaware County, Financial, Home Buyers, Home Sellers, Montgomery County
Chester County Real Estate Comparable "Sold" Properties
Comparable sold properties are the "bread and butter" of successful buying and selling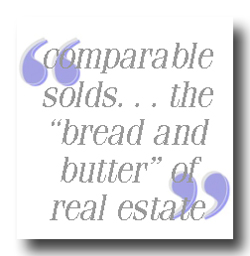 homes in Chester County and the Main Line Pa area, or anywhere else. Get it wrong and your real estate bread is likely to wind up butter side down!
Why do Realtors® talk about Comps, Comparables, House Values, Comparative Market Analysis, CMA's? What the heck is a Comparable anyway?
10 Comparable "Price The House Right" Success Tips:
*same style home (2 story Colonial, Split Level, Cape Style, Ranch Style, Contemporary Style, French Style, Bi-level Style, town home, condos)
*same number of bedrooms and baths
*same interior square footage
*same size lot and similar location
*same condition of amenities
*same neighborhood, township
*garage or not
*central air or not
*same school system
*same age
Comparable means, similar or substantially the same. Since no house or real Read the rest of this entry »
Spoken by Judy Peterson | Discussion: Comments Off on Chester County Real Estate~Comparable Sold Property
---
Back To Top