July 26th, 2011 categories: A Realtors Life, Chester County, Fun Things To Do, Home Buyers, Home Sellers
Scrabble and Real Estate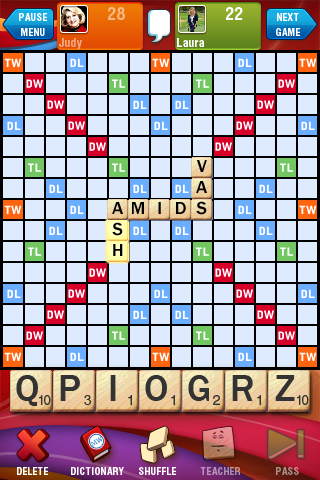 Perhaps you love to play Scrabble AND you have a penchant for the world of real estate like me. As a child I spent many happy Summer days playing marathon games of Monopoly with family and friends. And even today, a few running games of Scrabble on my iPhone helps keep the mental juices flowing. Now I would be the first person to acknowledge that I cringe whenever I hear someone refer to the "game of real estate". Somehow it always makes me think of those sleazy get rich quick guys on late night TV.
We never want to think about buying or selling a home as a game, since it's one of the most important financial and emotional events in our lives. But here are some similarities to both events that might give a little insight by way of comparison:
Spoken by Judy Peterson | Discussion: Comments Off on 3 Ways Real Estate Is Like Scrabble
---
March 20th, 2009 categories: Chester County, Delaware County, Financial, Home Buyers, Home Sellers, Montgomery County
Chester County Real Estate Comparable "Sold" Properties
Comparable sold properties are the "bread and butter" of successful buying and selling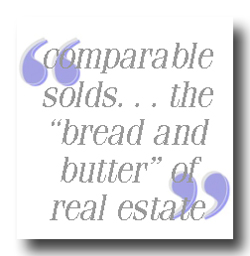 homes in Chester County and the Main Line Pa area, or anywhere else. Get it wrong and your real estate bread is likely to wind up butter side down!
Why do Realtors® talk about Comps, Comparables, House Values, Comparative Market Analysis, CMA's? What the heck is a Comparable anyway?
10 Comparable "Price The House Right" Success Tips:
*same style home (2 story Colonial, Split Level, Cape Style, Ranch Style, Contemporary Style, French Style, Bi-level Style, town home, condos)
*same number of bedrooms and baths
*same interior square footage
*same size lot and similar location
*same condition of amenities
*same neighborhood, township
*garage or not
*central air or not
*same school system
*same age
Comparable means, similar or substantially the same. Since no house or real Read the rest of this entry »
Spoken by Judy Peterson | Discussion: Comments Off on Chester County Real Estate~Comparable Sold Property
---
Back To Top