February 16th, 2009 Categories: Financial, First Time Home Buyers, Home Buyers, Market Trends
American Recovery and Reinvestment Act of 2009
After all of the confusing housing information that's been circulating as both the House and the Senate have struggled with how to stimulate the Housing Industry into growth, we now have the agreed on House and Senate Bill going to President Obama's Desk this week for signature.
Following are some of the details of H.R. 1, the American Recovery and Reinvestment Act of 2009 that we'll all need to embrace and work with. This Summary Chart from NAR provides the high points (pdf file)
~ First Time Home Buyer Tax Credit of $8,ooo  available 1/1/09 to 12/1/09 to reduce tax liability. This one doesn't need to be repaid. If the full credit isn't used the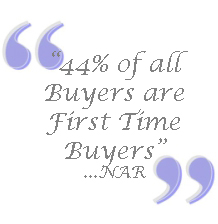 unused balance will be refunded.
~ According to the NAR, 44% of all home buyers are First Time Buyers
~ HUD is expected to publish the new Loan Limits soon.  FHA, Fannie Mae and Freddie MAC Estimated Loan Limits from NAR (pdf file)
New Construction Buyers, Move Up Buyers and Municipalities?
There are real estate markets impacted by recent events where the majority of real estate  transactions are "move up buyers" and "new construction buyers". The First Time Home buyer range may be well under $300,000.
Local governments are depending on property transfer tax to fund community services.
In the best of all possible worlds, those of us who work with buyers might have designed the "ideal" program differently, to be one that benefited ALL buyers and stimulated new construction as the National Association of Realtors recommended.
Move up buyers and new construction buyers also stimulate jobs AND the sale of thousands of homes, washers, dryers and other appliances. Including ALL buyers in a credit could have only been a plus to the recovery.
I'm very happy for all First Time Home Buyers. Fancy convoluted credits to be repaid? I'm glad they're gone from this version. But 56% of all home buyers will not receive a credit from this stimulus package.
But what do I know. I'm not an expert.* Does it meet the need? I don't know. Maybe. I hope so. I really do. Guess, we'll know soon enough. Maybe there will be a sequel, you know like in the movies, Raiders of The Lost Housing Market Ark.  I like Harrison Ford. Sorry, I try to watch my non sequiturs, but that one sneaked in.
What do you think?
Like to know more about how you might benefit from The Reinvestment Act of 2009, Contact or call me 610-889-5509 Judy Peterson, Pennsylvania, Chester County Main Line Pa Realtor Prudential Fox Roach Realtors
Related Articles of Interest:
*No comments in this article are intended as legal or accounting advice. Consult your attorney and accountant for all tax advice.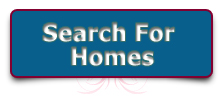 Back To Top