July 26th, 2011 categories: A Realtors Life, Chester County, Fun Things To Do, Home Buyers, Home Sellers
Scrabble and Real Estate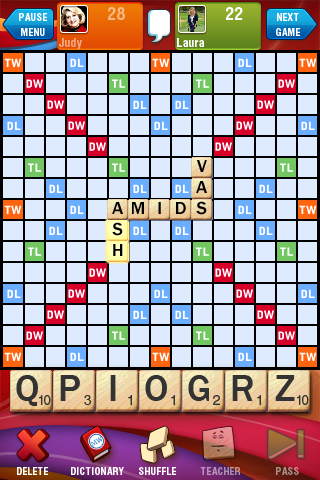 Perhaps you love to play Scrabble AND you have a penchant for the world of real estate like me. As a child I spent many happy Summer days playing marathon games of Monopoly with family and friends. And even today, a few running games of Scrabble on my iPhone helps keep the mental juices flowing. Now I would be the first person to acknowledge that I cringe whenever I hear someone refer to the "game of real estate". Somehow it always makes me think of those sleazy get rich quick guys on late night TV.
We never want to think about buying or selling a home as a game, since it's one of the most important financial and emotional events in our lives. But here are some similarities to both events that might give a little insight by way of comparison:
Spoken by Judy Peterson | Discussion: Comments Off on 3 Ways Real Estate Is Like Scrabble
---
January 2nd, 2009 categories: A Realtors Life, First Time Home Buyers
What should I ask for in my offer to buy a house?
It's a simple question. Deceptively simple. But almost always asked by First Time Home Buyers here in Chester County, Delaware County and Montgomery County.
And truth be known, there's many a tale to tell. Some not very pretty and some could be a sitcom. But here's the, " What should I ask for?" Inclusion Exclusion basics:
Negotiating For Your First Home
My answer often begins with, "It depends" followed by more questions:
how strong is the home Buyer's offer?
price
terms
financing contingencies
There's an old saying in real estate when you're negotiating. You either get the "price" or you get the "terms". Not usually both. But sometimes you can get both. So what are inclusions and exclusions. How does negotiating work? Read the rest of this entry »
Spoken by Judy Peterson | Discussion: Comments Off on First Time Home Buyer What Should I Ask For?
---
Back To Top