July 26th, 2011 categories: A Realtors Life, Chester County, Fun Things To Do, Home Buyers, Home Sellers
Scrabble and Real Estate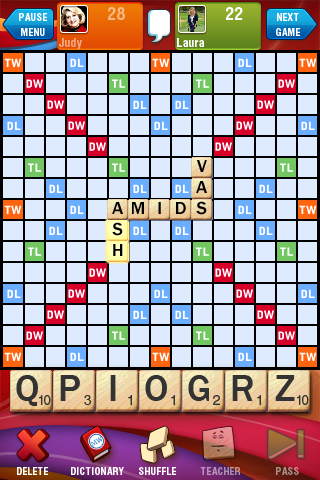 Perhaps you love to play Scrabble AND you have a penchant for the world of real estate like me. As a child I spent many happy Summer days playing marathon games of Monopoly with family and friends. And even today, a few running games of Scrabble on my iPhone helps keep the mental juices flowing. Now I would be the first person to acknowledge that I cringe whenever I hear someone refer to the "game of real estate". Somehow it always makes me think of those sleazy get rich quick guys on late night TV.
We never want to think about buying or selling a home as a game, since it's one of the most important financial and emotional events in our lives. But here are some similarities to both events that might give a little insight by way of comparison:
Spoken by Judy Peterson | Discussion: Comments Off on 3 Ways Real Estate Is Like Scrabble
---
February 1st, 2009 categories: A Realtors Life, Fun Things To Do
Real Estate Pa Spring Predictions, Super Bowl Sunday, Groundhog Day?
Chester County Pennsylvania Realtors across the State mark the two events of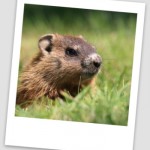 Super Bowl Sunday and Punxsutawney Ground Hog Day on their Real Estate calendar. Groundhog  Day weekend events are held in Gobblers Knob in Punxsutawney Pa January 30th to February 2nd.
Will Pennsylvania's Punxsutawney Phil See His Shadow? You can vote too. A "No" Vote means we get an early Spring. So vote early and often.
Realtors look forward to these two events with anticipation. Legend has it that the Real Estate Spring market officially begins after Super Bowl Sunday.
Since 1886, Punxsutawney Phil is the Groundhog who predicts the weather and the arrival of Spring. Here's how it works. If the Groundhog sees his Read the rest of this entry »
Spoken by Judy Peterson | Discussion: Comments Off on Chester County Pa Homes and Groundhog Day
---
June 4th, 2008 categories: Chester County
Bus Routes in Tredyffrin Township
Will First Time Buyer's Necessity Meet The Mother of Invention?
We're very fortunate on the Philadelphia Main Line and Tredyffrin Township when it comes to transportation. At least, that's what we tell ourselves. After all, don't we have the fabulous convenience of the R5 Train Paoli/Thorndale to Philadelphia? But how many train stations can you actually walk to and from? You know, just in case you wanted to go "green" and leave the gas guzzler home?
Where can you really go in Tredyffrin Township if your car's in for service? Or if you don't have a car at all? Or Gas prices get even more crazed than they already are? Read the rest of this entry »
Spoken by Judy Peterson | Discussion: Comments Off on Tredyffrin Township – Planes ~ Trains ~ Buses
---
Back To Top